This has been few days passed since our newest release yet and this post should be released way earlier Yes I know. I am here shed some light on Android Port of this game to those are keen to know more about its origin how it started and explain a bit more about control sheme to those who are still not familiar with it or looking for such explaination.
PRE-STORY:
Before we begin our small story talk there is known issue with server list browser not showing servers. Disable ui_disableOssFilter 1 in game console and just a warning only legacy mod is compatibble. How to open console Bellow GENERAL
STORY TIME:
It has been year of 2018 almost the end of it. I found out that SDL has added support for Android Devices and in my head "An Idea has started to show up" to start porting / adding support for ET Legacy for Android. I had basic support for Android in 2019 nothing fancy just run a game and connect to a server thats all I had in a back, more of the stuff has been added for getting the experience better for players up to Official Support for Android with 2.78 ET: Legacy.
GENERAL:
Latest Release of Android Version of game gives you all you need to get you on the server with minimal input as possible for user side so to speak it does download required files to your Phone Internal Storage. For Android Systems is is usually 'PhoneInternalStorage/Android/data/org.etlegacy.com' and all your cfgs/etkey You can also upload those required pak's by yourself to your Phone Internal Storage to: 'PhoneInternalStorage/Android/data/org.etlegacy.com` may vary depends on Android versions.
USAGE:
How to use the Buttons on your screens.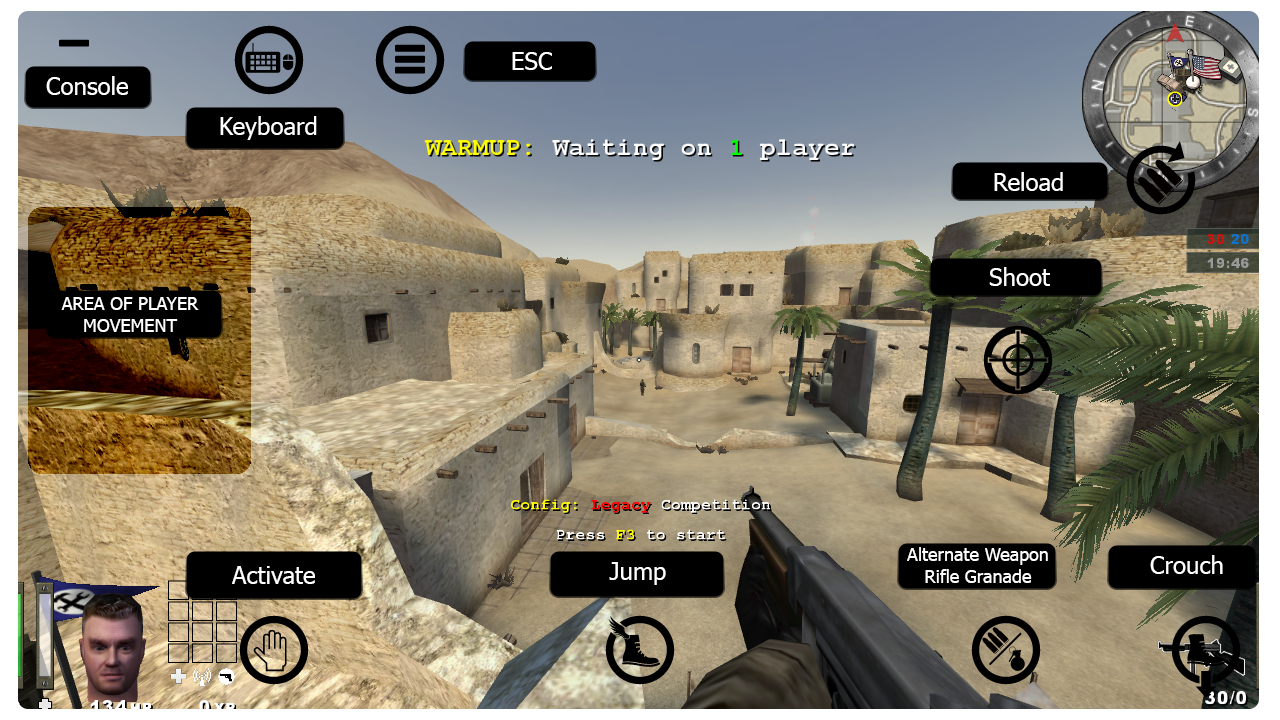 As shown above all those Buttons has their purpose. Buttons Binding are hardcoded in App code with their default counterparts in Game exept Shoot N and Alternate Weapon / Rifle Granade B due too lack of good mouse support at this moment.
As we did get to the end of this post. Let plan ahead Roadmap of this app:
Better contolls alike Beloko
Better support for mouse/keyboard/joystick
For better discussion/suggestions/bug reports visit our @discord or @github page
written by RaFaL 10 months ago
3 comments